SMARTROOM & DEALCLOUD CRM
Customer Relationship Management Exclusively for Deal Professionals.
SmartRoom has partnered with DealCloud to bring you the only customer relationship management platform build exclusively for deal professionals.  Elevating beyond traditional CRM with a vertical specific solution designed for the complexities of Fund Manager relationships. Seamlessly execute fundraising, sourcing and deal management strategies on one platform.
POWER YOUR DEAL MAKING PROCESS
Supporting the full lifecycle and mission critical activities of your fund.
Proprietary Sourcing
Track target companies, and activity by industry, sector, or region. Gain a full understanding of your origination efforts firm wide, or by Deal Team or individual.
Deal Execution
Track all actionable items, relationships, counter­parties, and team staffing associated with a deal. Automated task assignment and alerts ensures all teams are executing against your strategy.
Intermediary Coverage
Gain insight and understanding of relationships including conversations, current and past deal flow, and key contacts. Understand whose shown you good and bad deals.
Fundraising
Understand Limited Partner interest, activity, and ommitments. Track Advisors that represent several investors, and gain a holistic view across all relationships critical to close your fund.
Pipeline Management
Dashboards, reports, and analysis gives you a full picture of each stage of the pipeline, what deals are moving, and which are not. Automated reporting delivered right to your partners inbox.
Investor Outreach
Maintain the proper cadence of communication with Investors. Easily understand the full relationship you maintain including phone calls, emails, Co-Invest opportunities and future investment preferences.
COMING SOON
SMARTROOM + DEALCLOUD INTEGRATION
Integrate the SmartRoom and DealCloud platforms to create one seamless experience for the entire deal lifecycle.  Simplify and streamline fundraising, LP reporting, portfolio exists, and more.
WORK 

SMARTER

. NOT HARDER. 
More data. Better features. Stronger security. SmartRoom provides more value than any other virtual data room on the market. 
Period

.
LESS EFFORT
Reduce administrative redundancies by 30%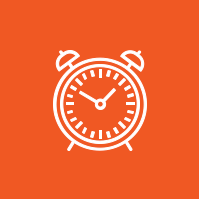 GREATER EFFICIENCY
Users save an average of 15 hours per week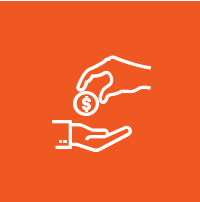 BETTER VALUE
Companies estimate an annual ROI of 675%
TRY SMARTOOM 
30 DAYS FREE
Experience SmartRoom for yourself and see how working with a better virtual data room help you save time, money, and effort.
TRY FREE