Work Smarter, Not Harder. 
Introducing a data room that reduces effort and increases efficiency for M&A. 
We get it, M&A deals are tough. Managing due diligence can, quite frankly, be a huge pain.  Traditional data rooms can feel outdated and clunky, while consumer platforms don't have the controls or security features that would ever make it through the front door of your IT department.  Enter SmartRoom, a next-generation virtual data room that doesn't compromise between functionality and security.  Built from the ground up, SmartRoom for mergers & acquisitions has thoughtfully designed every feature to deliver greater efficiency and maximum security for managing M&A transactions, appeasing both you and your IT department.
Have large amounts of data scattered across various locations that you need uploaded? No problem.  Wherever your information is stored,  SmartRoom has a tool to help you get it uploaded and organized into the room in no time.  
Import documents, files, and folder index structure directly from Box into SmartRoom.
Spend less time clicking and more time on the things that matter.  SmartRoom has a number of tools and applications designed to help streamline all your due diligence workflows.  
Import users directly from Office365, SalesForce, & DealCloud into SmartRoom.
Map and distribute content within SmartRoom to different index locations with a single click.
Manage your print queue: monitor print status, change printers, & include cover pages.
We know humans make errors, which is why we've embedded security features that detect and account for them. With SmartRoom you have real-time visibility and total control over every single document and user activity – both inside and outside the platform. Have total peace-of-mind that your information never falls into the wrong hands.
Revoke access to documents even after they have been downloaded by end users.
Customize, schedule, and drill down reports to monitor & analyze all data room activity.
Restrict view, print, save, and modify rights down to the document level.
Automatically apply redactions to keywords and various data patterns within documents. 
SmartRoom makes it easy to securely share information, communicate, collaborate, and coordinate due diligence with many individuals across various organizations at once.  
Easily share confidential documents with seamless control through a secure link.
Create, edit, modify and collaborate on Microsoft Office documents within your VDR.
Accelerate due diligence by centralizing your entire Q&A workflow within SmartRoom.
Send and save NDA's and electronic contract signatures directly within SmartRoom. 
WORK SMARTER,

NOT

HARDER. 
 SmartRoom provides more value than any other virtual data room provider on the market. Period.
LESS EFFORT
Reduce administrative redundancies by 30%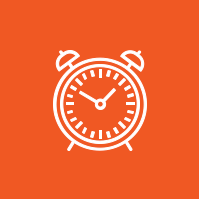 GREATER EFFICIENCY
Users save an average of 15 hours per week on M&A due diligence.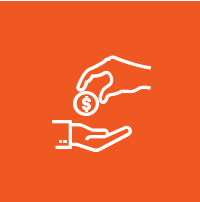 BETTER VALUE
Companies estimate an annual ROI of 25%
UNPARALLELED VDR

SERVICE
We exist to make your life easier. While other virtual data rooms offer support, we provide a customized service tailored to your specific deal project. Not only will any user have access to 24/7/365 in-house support, you'll be assigned a dedicated project manager to assist with administrative and management work including training, index creation, content upload, security profile setup, user invitations, alert creations, and more. Consider us an extension of your Team! 
24/7/365 SUPPORT
4 AM on a Sunday Morning?  Christmas Day?  Yup.  Give us a call, we're here to help.
DEDICATED PROJECT MANAGER
We're here to advise and help you get the most out of your SmartRoom VDR.
"After researching several competitors, closely comparing features and benefits, going with SmartRoom was one of the best decisions I made last year. Great value, tech and rockstar round-the-clock customer service, both for ourselves and on behalf of our clients. Refreshingly exemplary in all ways."
Holt Vaughn
Partner
"SmartRoom has been the most pleasant experience I have had to date when working within data rooms. The user interface is so intuitive and friendly to navigate, and I especially like their pop-out windows that allow seamless multi-tasking. The ability to inherit security properties when uploading files has saved countless hours"
Tim Lidell
Analyst
"SmartRoom Next Gen is an efficient platform which has allowed me to perform tasks more quickly and provide a cost saving on my time for my client's. The functions are user friendly and the support provided from our designated SmartRoom manager is invaluable."
3volution
Olivia Brown
Solicitor
"SmartRoom's Virtual Data Room was the perfect platform for our complex needs. The support team provided us with an excellent and prompt service. We highly recommend SmartRoom."
"It was easy to upload files and the file structure. I like to create the file structure on my computer and upload it directly so I don't have to create it again in the data room. I also liked how easy it was to create and manage Security Settings. I had several users that needed different view/print/save/download settings and doing this in SmartRoom was fast and easy. The time savings was easily in the 15-25% range for my project due to the ease of use and reduced number of clicks to navigate and perform tasks."
Liam M.
Manager of Corporate Restructuring
Top 5 Multinational Professional Services Firm
CUSTOMER SUCCESS ACROSS INDUSTRIES