Work

Smarter

, Not Harder. 
Introducing a data room that reduces effort and increases efficiency for M&A. 
We get it, deals are tough. Managing due diligence can, quite frankly, be a huge pain.  Traditional data rooms can feel outdated and clunky, while consumer platforms don't have the controls or security features that would ever make it through the front door of your IT department.  Enter SmartRoom, a next-generation virtual data room that doesn't compromise between functionality and security.  Built from the ground up, we've thoughtfully designed every feature to deliver greater efficiency and maximum security for managing deals, appeasing both you and your IT department.
FUNCTIONALITY YOU'LL 
LOVE. 

SECURITY YOU

NEED.

Spend less time clicking, dragging, and sifting through open browers tabs.  Built from the ground up with a modern, user-friendly design, we've incorporated dozens of user shortcuts and administrative controls, creating a virtual data room experience that's like no other.
Office Online
Create, edit, modify and collaborate on Microsoft Office documents.
SmartLock
Remotely detonate documents even after they have been downloaded by end- users.
SmartShare
Easily share documents with seamless control through a secure link.
Document Level Security
Restrict view, print, save, and modify rights down to the document level.
SmartDrive
Work with SmartRoom files from the comfort of your desktop.
Advanced Reporting & Alerts
Customize, schedule, and drill down reports to monitor and analyze all activity in your data room.
WORK SMARTER,

NOT

HARDER. 
More features.  Better security.  Superior service.  SmartRoom provides more value than any other virtual data room on the market. Period.
LESS EFFORT
Reduce administrative redundancies by 30%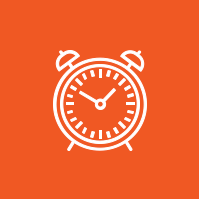 GREATER EFFICIENCY
Users save an average of 15 hours per week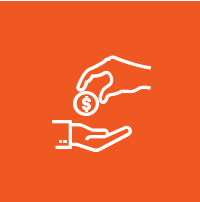 BETTER VALUE
Companies estimate an annual ROI of 25%
UNPARALLED
SERVICE
We're industry experts who understand M&A.  We'll be here every step of the way to answer questions, provide solutions, and keep your VDR running smoothly.
24/7/365 SUPPORT
4 AM on a Sunday Morning?  Christmas Day?  Yup.  Give us a call, we're here to help.
DEDICATED PROJECT MANAGER
We're here to advise and help you get the most out of your SmartRoom VDR.
"SmartRoom has been the most pleasant experience I have had to date when working within data rooms. The user interface is so intuiative and friendly to navigate, and I especially like their pop-out windows that allow seamless multi-taksing. The ability to inherit security properties when uploading files has saved countless hours"
Tim Lidell
Analyst
"SmartRoom Next Gen is an efficient platform which has allowed me to perform tasks more quickly and provide a cost saving on my time for my client's. The functions are user friendly and the support provided from our designated SmartRoom manager is invaluable."
3volution
Olivia Brown
Solicitor
"SmartRoom Next Gen is an efficient platform which has allowed me to perform tasks more quickly and provide a cost saving on my time for my client's. The functions are user friendly and the support provided from our designated SmartRoom manager is invaluable."
CUSTOMER
SUCCESS

ACROSS

INDUSTRIES