NEXTGEN VIRTUAL DATA ROOM BY SMARTROOM
Keep your information secure by remotely detonate documents even after they have been downloaded by end-users. 
SmartMove
Map and distribute content within the SmartRoom to different index locations with a single click, eliminating the manual process of moving files and folders.    
BOX Integration
Import documents, files, and folder index structure directly from Box into SmartRoom, eliminating the manual process of transfering content between the two platforms.
Zip large data volumes into a single folder before uploading to your VDR for faster upload speed. 
Q&A
Accelerate due diligence by centralizing your entire Q&A workflow within SmartRoom.
Extend the data room desktop experience to your mobile device so you can securely manage due diligence on the go from anywhere.  
Import users directly from Office365, SalesForce, and DealCloud into SmartRoom to streamline the invitation process. 
OUR DATA ROOM MULTI-LAYERED SECURITY
IS

ROCK SOLID.
We provide the most advanced security of any virtual data room solution or secure file sharing solution on the market. 
LOGICAL SECURITY
SmartRoom virtual data room is hosted on the Microsoft Azure platform. This platform is located in highly secure data centers where no customers are allowed to access. The network is isolated from all other BMC Group corporate networks. Due to cloud nature of the Azure platform, all VDR data is encrypted by SmartRoom using the latest encryption algorithms and methods to ensure your room is secure. 
PHYSICAL SECURITY
SmartRoom is built on the concept of multi-layer security. It starts with locked down data centers and strict user policies. It is enhanced by network segmentation, firewall security, and proactive Intrusion Detection Systems. Beyond that, our VDR itself is built with multiple layers of logical security to ensure the integrity of our user rights systems.
PROACTIVE SECURITY
Next Generation Web Application Firewalls and Intrusion Detection Systems are our first line of defense. We run constant vulnerability scans and periodic penetration tests done by top level security firms. In addition, our data room systems are built on the principals of High Availability and Disaster Recovery. Our recovery point objective is 15 minutes for a full disaster scenario.
UNPARALLELED VDR

SERVICE
We're industry experts who understand your needs.  We'll be here every step of the way to answer questions, provide solutions, and keep your data room due diligence running smoothly and information secure. 
24/7/365 SUPPORT
4 AM on a Sunday Morning?  Christmas Day?  Yup.  Give us a call, we're here to help.
DEDICATED PROJECT MANAGER
We're here to advise and help you get the most out of your SmartRoom VDR.
WORK 

SMARTER

. NOT HARDER. 
More data. Better VDR features. Stronger security. SmartRoom provides more value than any other virtual data room on the market. 
Period

.
LESS EFFORT
Reduce administrative redundancies by 30%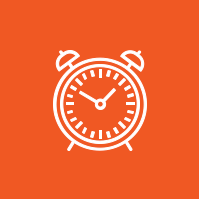 GREATER EFFICIENCY
Users save an average of 15 hours per week compared to other deal rooms.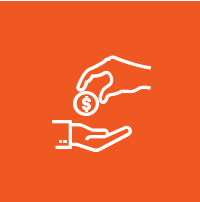 BETTER VALUE
Companies estimate an annual ROI of 675%
A Virtual Data Room Tailored To Your Use Case
M&A  |  Asset Backed Securities  |  Private Equity  |  Audit & Compliance  |  Restructuring
CUSTOMER
SUCCESS

ACROSS

INDUSTRIES
"SmartRoom has been the most pleasant experience I have had to date when working within data rooms. The user interface is so intuitive and friendly to navigate, and I especially like their pop-out windows that allow seamless multi-tasking. The ability to inherit security properties when uploading files has saved countless hours"
Tim Lidell
Analyst
"SmartRoom Next Gen is an efficient platform which has allowed me to perform tasks more quickly and provide a cost saving on my time for my client's. The functions are user friendly and the support provided from our designated SmartRoom manager is invaluable."
3volution
Olivia Brown
Solicitor
"SmartRoom's Virtual Data Room was the perfect platform for our complex needs. The support team provided us with an excellent and prompt service. We highly recommend SmartRoom."
"It was easy to upload files and the file structure. I like to create the file structure on my computer and upload it directly so I don't have to create it again in the data room. I also liked how easy it was to create and manage Security Settings. I had several users that needed different view/print/save/download settings and doing this in SmartRoom was fast and easy. The time savings was easily in the 15-25% range for my project due to the ease of use and reduced number of clicks to navigate and perform tasks."
Liam M.
Manager of Corporate Restructuring
Top 5 Multinational Professional Services Firm

WHAT IS A
VIRTUAL DATA ROOM?
Everything you need to know about virtual data rooms and what to consider when making a decision.
LEARN MORE