Office Online
Create, edit, modify and collaborate on Microsoft Office documents.
SmartLock
Remotely detonate documents even after they have been downloaded by end- users.
SmartShare
Easily share documents with seamless control through a secure link.
Document Level Security
Restrict view, print, save, and modify rights down to the document level.
SmartSync
Synchronize all of your data between your desktop and the room.
Advanced Reporting & Alerts
Customize, schedule, and drill down reports to monitor and analyze all activity in your data room.
OUR MULTI-LAYERED SECURITY APPROACH IS

ROCK SOLID.
We provide the most advanced dimensional of any VDR solution on the market so you can have peace-of-mind your data never falls into the wrong hands. 
Physical Security
SmartRoom is hosted on Microsoft Azure.  This platform is located in highly secure data centers with restricted access and isolated networks.  All data is encrypted by SmartRoom using the latest encryption algorithms and methods.

Logical Security
SmartRoom is enhanced by network segmentation, firewall security, and proactive intrusion detection systems.  The application itself is built with multiple layers of logical security to ensure the integrity of our user rights systems.
Proactive Security
Next Generation web application firewalls and intrusion detection systems are our first line of defense for your virtual data room.  Constant vulnerability scans and periodic penetration tests are conducted by top-level security firms.  Our systems are built on the principals of high availability and disaster recovery, with a point objective of 15 minutes for a full disaster scenario.
UNPARALLED
SERVICE
We're here every step of the way to answer questions, provide solutions, and keep your VDR running smoothly.
24/7/365 SUPPORT
4 AM on a Sunday Morning?  Christmas Day?  Yup.  Give us a call, we're here to help.
DEDICATED PROJECT MANAGER
We're here to advise and help you get the most out of your SmartRoom VDR.
WORK 

SMARTER

. NOT HARDER. 
More data. Better features. Stronger security. SmartRoom provides more value than any other virtual data room on the market. 
Period

.
LESS EFFORT
Reduce administrative redundancies by 30%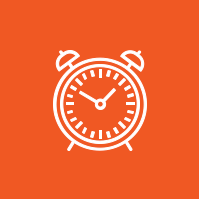 GREATER EFFICIENCY
Users save an average of 15 hours per week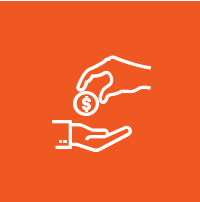 BETTER VALUE
Companies estimate an annual ROI of 675%
An Enterprise Solution Tailored To Your Use Case
M&A  |  Asset Backed Securities  |  Private Equity  |  Audit & Compliance  |  Restructuring
CUSTOMER
SUCCESS

ACROSS

INDUSTRIES

SmartRoom has been the most pleasant experience I have had to date when working within data rooms. The user interface is so intuitive and friendly to navigate, and I especially like their pop-out windows that allow seamless multi-tasking. The ability to inherit security properties when uploading files has saved countless hours.
Tim Lindell
Analyst
TRY SMARTOOM 
30 DAYS FREE
Experience SmartRoom for yourself and see how working with a better virtual data room help you save time, money, and effort.
TRY FREE